Professional Dock and Deck Services in Orlando, Orange County, FL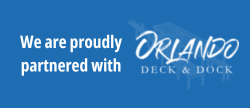 At Orlando Dock Builders, we are more than just a marine construction company – we are your partner in transforming your waterfront dreams into reality. Our unwavering commitment to excellence, craftsmanship, and customer satisfaction has made us the premier choice for all your dock, deck, boat lift, seawall construction, and repair needs in Orlando, Florida, and the surrounding areas.
With years of dedicated service in the industry, Orlando Dock Builders has established itself as a trusted name, known for delivering innovative, top-quality solutions for waterfront properties. We understand that your waterfront property is not just a place to live or work; it's a sanctuary where cherished memories are made. That's why we take great pride in enhancing the beauty, functionality, and value of your shoreline investments.
Our mission is simple: to provide our clients with the highest level of craftsmanship and service in the marine construction industry. We believe that waterfront living should be a seamless blend of aesthetics and practicality. Whether you're looking to create a stunning dock for your boat, protect your shoreline with a robust seawall, or design a captivating deck to embrace your waterfront views, we are here to make it happen.
At Orlando Dock Builders, our team is our greatest asset. Our highly skilled engineers, craftsmen, and technicians bring a wealth of knowledge and experience to every project. We have honed our skills through years of designing, building, repairing, and maintaining docks, decks, boat lifts, and seawalls. Our experts are not just technicians; they are artists who take pride in their work, ensuring every project is a masterpiece in its own right.
We understand that each waterfront property is unique, and that's why we offer a range of services tailored to your specific needs. Whether you're a boat enthusiast seeking a custom dock for your vessel, a homeowner looking to add a deck for outdoor enjoyment, or a property owner in need of seawall protection, we have you covered.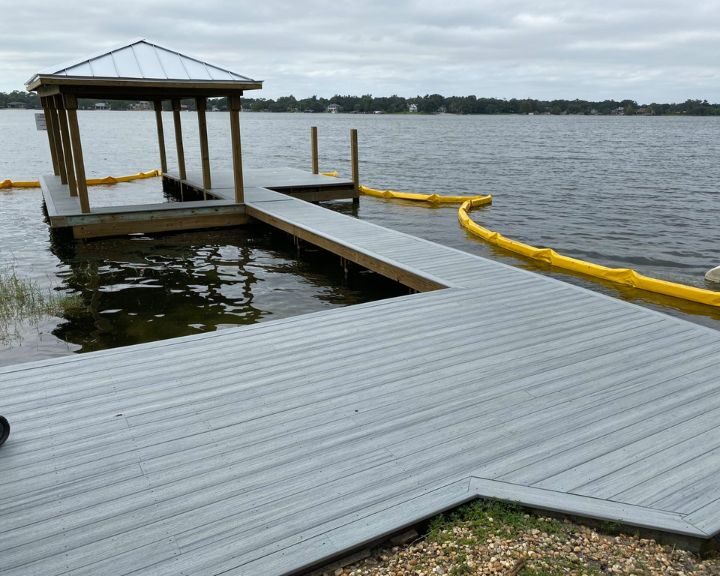 Orlando Dock Builders is your trusted partner for creating custom docks that seamlessly blend form and function. Our seasoned experts have honed their craft over years of experience, ensuring your waterfront vision comes to life with precision and excellence. Whether you're seeking a dock for recreational boats, kayaks, or other watercraft, we tailor each design to your specific needs. We begin with a thorough consultation to understand your requirements and preferences, then expertly construct a durable and visually appealing dock system. We work with various materials, including wood, composite, and metal, to suit your taste and budget. Orlando Dock Builders takes pride in delivering dock solutions that not only stand the test of time but also elevate the beauty of your shoreline.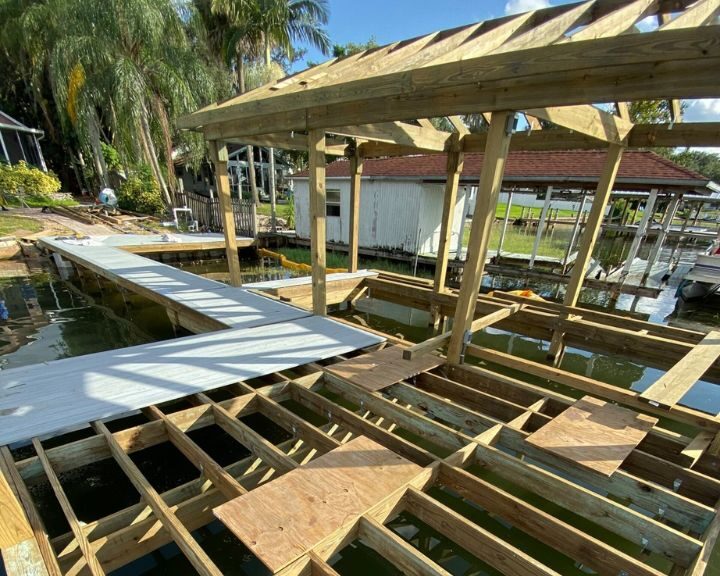 When your dock needs attention, Orlando Dock Builders is the name to trust for meticulous repair services. Our experienced team excels at identifying and addressing structural issues, replacing worn-out components, and ensuring your dock's safety and reliability. We understand the importance of preserving your waterfront investment, which is why we approach every repair project with diligence and expertise. Whether it's a minor fix or a comprehensive overhaul, we have the knowledge and tools to get the job done right. With Orlando Dock Builders, you can count on your dock receiving the care it deserves, so you can continue to enjoy your waterfront property without worry.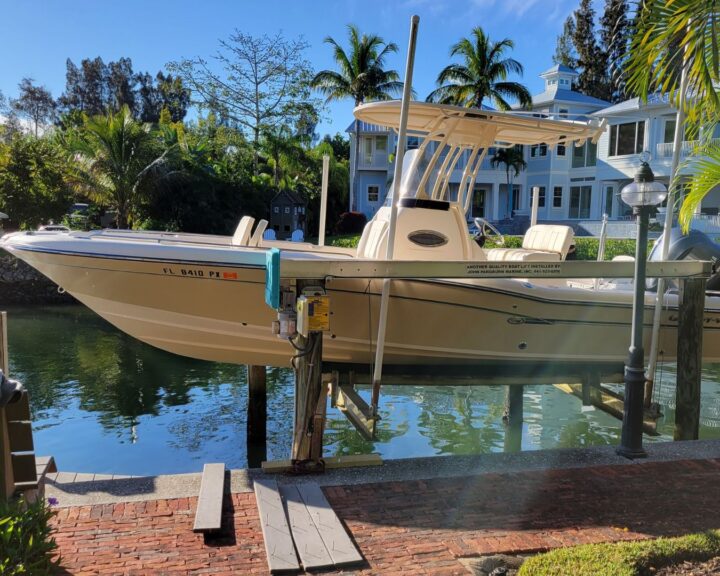 At Orlando Dock Builders, we know that protecting your watercraft investment is a top priority. That's why we offer professional boat lift installation services. Our boat lifts are designed to make launching and storing your boat a breeze while keeping it safe from water-related wear and tear. We work closely with you to determine the right lift for your boat's size and weight, ensuring a secure fit that extends the life of your vessel. Our experienced technicians handle every aspect of the installation, from choosing the ideal location to precise setup and testing. When you choose Orlando Dock Builders for your boat lift needs, you're choosing convenience, protection, and peace of mind for your valuable watercraft.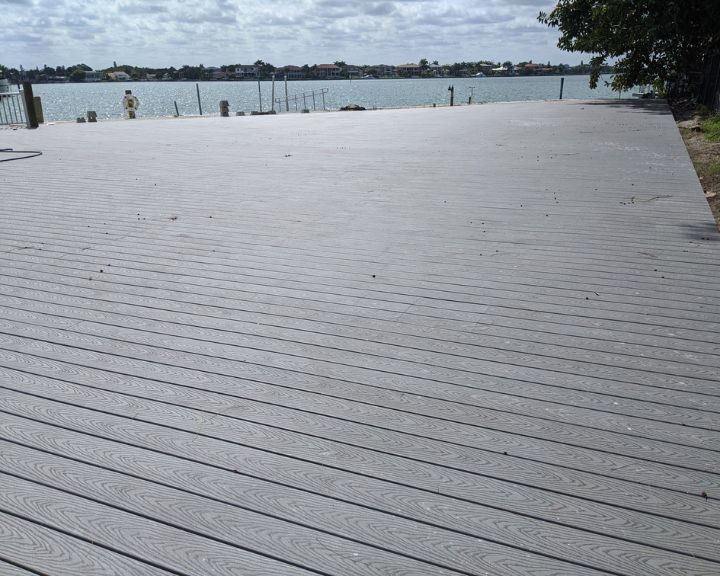 Orlando Dock Builders doesn't just specialize in docks; we're also experts in crafting beautiful and functional decks that complement your waterfront lifestyle. Whether you want a deck as an extension of your dock or a standalone structure, we have you covered. Our custom deck designs take full advantage of your waterfront views while providing a versatile outdoor space for relaxation and entertainment. We work with a range of materials, including wood and composite, to suit your preferences and budget. From initial design to meticulous construction, our team ensures your deck not only enhances your property's aesthetics but also adds valuable outdoor living space to your home. Discover the perfect blend of form and function with Orlando Dock Builders' deck services.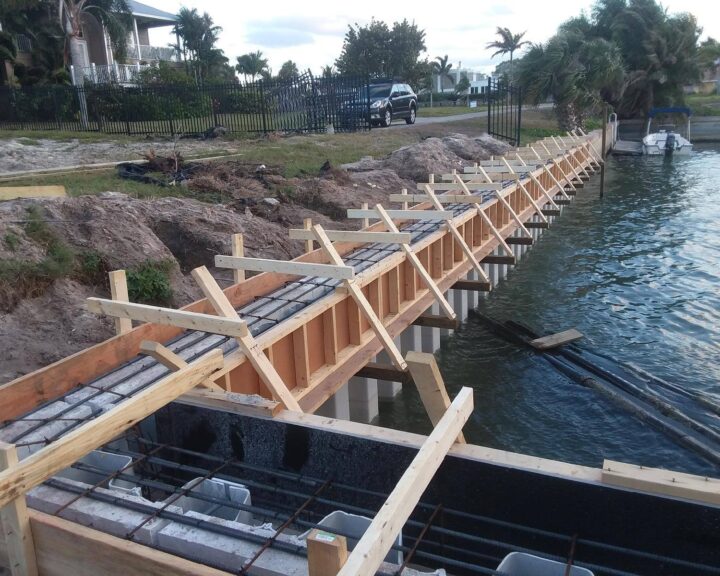 Protecting your waterfront property from erosion and maintaining its natural beauty is paramount. Orlando Dock Builders excels in seawall construction, providing durable and reliable solutions to safeguard your shoreline. Our experienced team understands the unique challenges of your waterfront location and creates seawalls that effectively mitigate erosion while enhancing your property's aesthetics. We carefully select materials that stand up to the rigors of the water, ensuring your seawall remains effective for years to come. With Orlando Dock Builders, you can trust that your shoreline is in capable hands, and your investment is well-protected.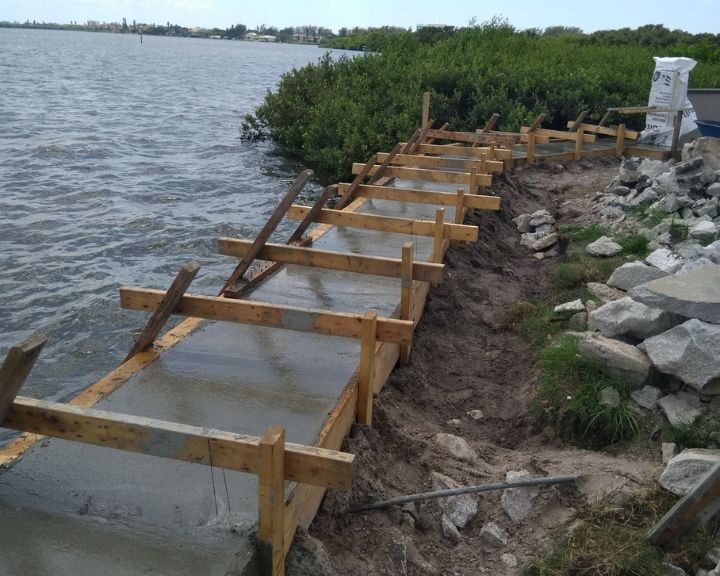 Maintaining the integrity of your seawall is essential to preserving your waterfront property. Orlando Dock Builders offers expert seawall repair services to address any damage or deterioration your existing seawall may have incurred. Our experienced team conducts thorough assessments to identify issues, from minor cracks to more significant damage. We then employ precision techniques to repair and reinforce your seawall, ensuring its continued effectiveness in erosion prevention. Our goal is to prolong the life of your seawall, protect your property, and maintain the natural beauty of your waterfront. When you choose Orlando Dock Builders for seawall repair, you're choosing a team dedicated to preserving the value and appeal of your shoreline property.
Your Vision, Our Commitment
Dock Construction | Dock Repair | Boat Lifts | Decks | Seawall Construction | Seawall Repair
Your Vision, Our Commitment
Dock Construction | Dock Repair | Boat Lifts | Decks | Seawall Construction | Seawall Repair
At Orlando Dock Builders, we understand that your waterfront property is a unique reflection of your lifestyle and preferences. Your vision is our inspiration, and we are dedicated to bringing it to life with precision and artistry. From the initial consultation to the final touches, we collaborate closely with you to ensure every detail aligns with your desires and expectations.
"I loved working with Neil at Orlando Dock Builders. He really took the time to understand exactly what we wanted and created a beautiful boat dock that we are extremely proud of."
"They really bought our vision to life and nothing was ever too much trouble. The team involved with our new boat lift and dock construction were top professionals!"
"We had Neil and his team out to repair a broken seawall that had been damaged by the recent storm. They were quick and efficient. I would not hesitate to recommend Orlando Dock Builders to anyone."
Why Choose Us For Dock, Deck and Seawall Services?
At Orlando Dock Builders, we take immense pride in being your trusted partner for all your waterfront needs. Our commitment to excellence and customer satisfaction sets us apart in the marine construction industry. Here are the compelling reasons why customers should choose Orlando Dock Builders for Boat Dock, Deck, and Seawall Services.
Choosing the Right Materials for Boat Dock and Deck Construction
Selecting the appropriate materials for boat dock and deck construction is a crucial decision, as it directly impacts the durability, aesthetics, and maintenance requirements of your waterfront structures. At Orlando Dock Builders, we offer a range of materials, each with its unique characteristics and advantages. Here, we'll discuss the top materials commonly used for boat dock and deck construction, helping you make an informed choice for your project.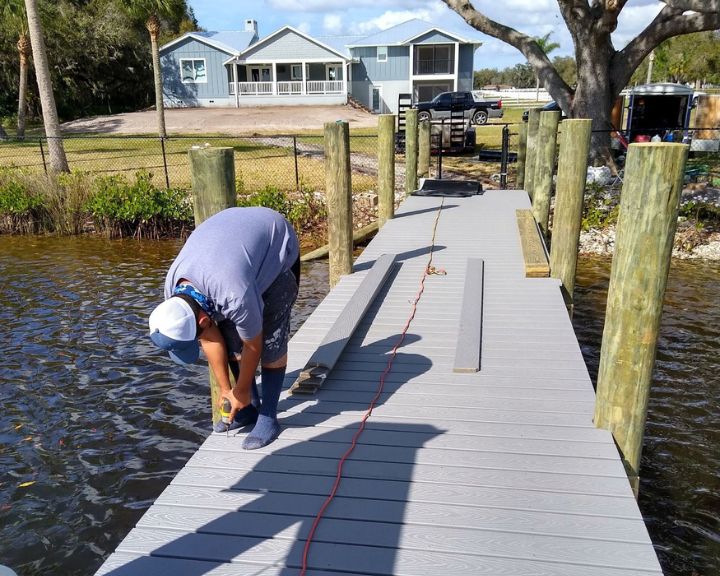 Frequently Asked Questions
Here, we address common questions about boat dock, deck, and seawall construction and repair. Whether you're curious about costs, materials, timelines, permits, or maintenance, we've got the answers to help you make informed decisions for your waterfront project.
Whether you have a clear vision in mind or need guidance in conceptualizing your waterfront project, Orlando Dock Builders is here to help. We offer free consultations to discuss your ideas, answer your questions, and provide expert advice. Let us be your trusted partner in enhancing your waterfront experience.
Explore our website to learn more about our services, view our portfolio of completed projects, and get in touch with our friendly team. Your waterfront dream is our mission, and we can't wait to embark on this journey with you.